JP-709RGBKT
7" Premium Chasing LED Headlights - Fits select Jeeps®
MSRP: $489.99 USD
Upgrade your Jeep's headlights to 7" Chasing LEDs. The headlights have an output of 3000 lumens for the high beam and 1900 lumens for the low beam. The durable polycarbonate lens cover makes this an ideal solution for adventurous Jeep® owners. Along with the Heise Connect Controller, these headlights offer more than 170 pre-programmed modes for patterns with 16 million different colors. The controller has two wireless control options; an included remote control or a free app for a smartphone or tablet, allowing users to change colors, sync to music, and more. This lighting set also works with other Heise Chasing lighting products, allowing an entire system to use the same app and remote.
Features:
7" Premium chasing

LED

sealed headlights
49 watts each
Lumen 3000lm (high beam), 1900lm (low beam)
Color temperature: 6500K
Material: die-cast aluminum alloy housing
Lens: polycarbonate
IP rating: IP67K
Operating voltage: 12V
Operating temperature: -40°F to 140°F
Heise Connect Chasing controller included
H4 to H13 connectors included
RF card remote included
App controlled
Chasing lights are for off-road use only and are not for use on public roads
Heise Connect Chasing Controller Features:
Addressable

LED

controller
170+ color-changing patterns
Turn signal function (both left and right)
Brake function

DIY

pattern function
Music sync function
App controlled (Heise Connect app)
RF card remote included
Max load 10A
Can be grouped in the app with any Heise Connect controller (

RGB

,

RGBW

, and Chasing)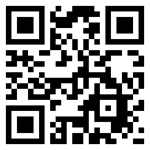 Information on Heise Connect App.
*Visit Metraonline.com for up-to-date vehicle-specific applications.
Jeep®
Gladiator 2020-Up
Wrangler 1997-Up