Back to news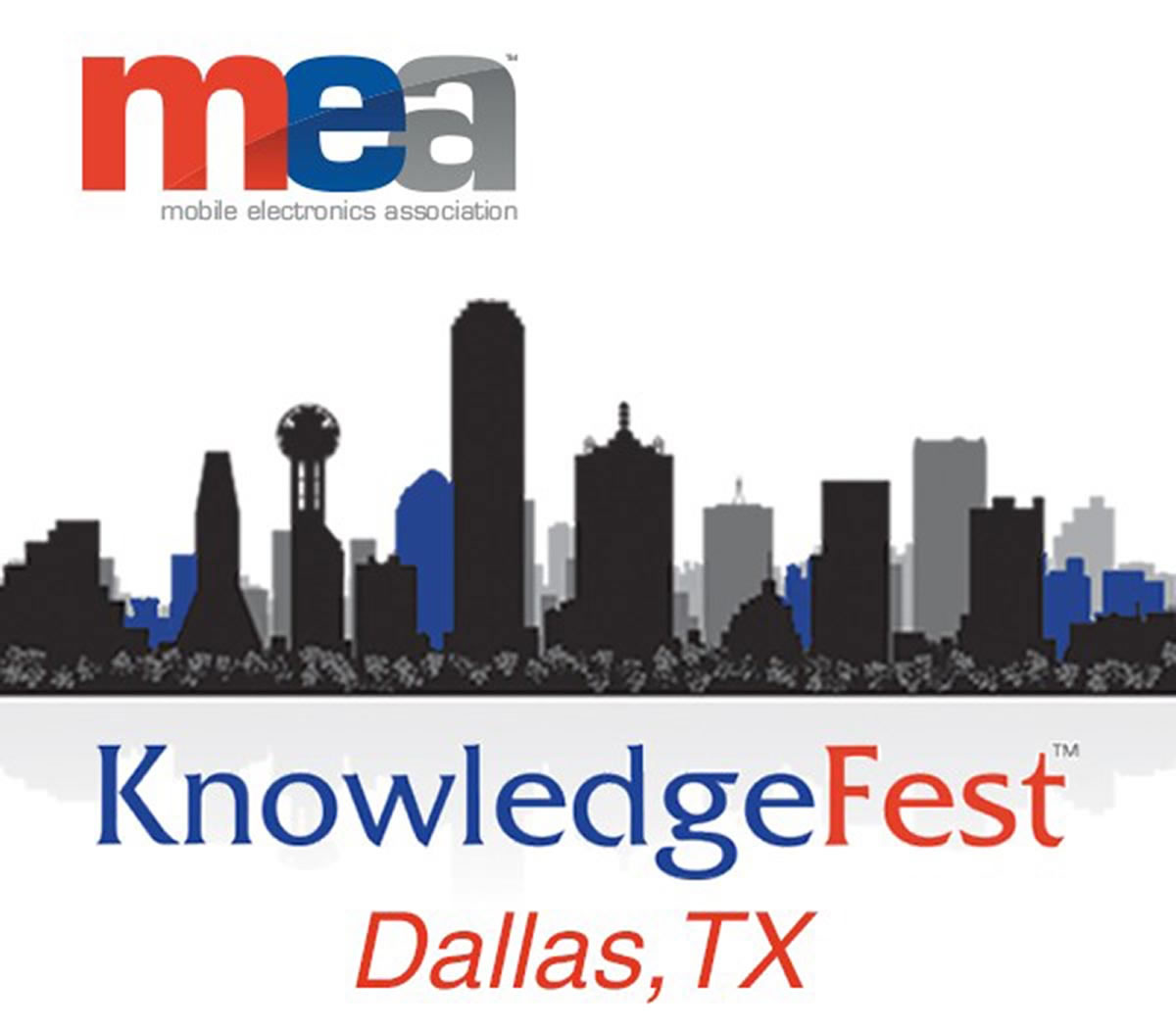 Metra Electronics® to Host Manufacturer Training Sessions at KnowledgeFest™ in Dallas, TX
Aug 1, 2022
Holly Hill, Fla. – Metra Electronics® is heading to Dallas, TX to host training sessions at KnowledgeFest™ and showcase their latest aftermarket installation products. At the booth will also be a Ford® Bronco, outfitted with products by Metra's Heise LED and Axxess brands. Metra's training sessions will cover products launched at The 2021 SEMA Show. This includes the latest Axxess® integration products and DSPs, Saddle Tramp® lighting and audio upgrades that fit Harley-Davidson®, aftermarket accessories that fit Jeep® Wrangler and Gladiator, and new vehicle lighting solutions from Heise®. As a Diamond Ultra sponsor, Metra is proud to support the industry by providing in-depth training sessions for installers at the event, hosted August 26-28. Training sessions include:
"Simplify your Install with Axxess DSPs," August 26 at 1:45 PM CST and August 28 at 9:30 AM CST
This training will cover the entire Axxess DSP product line, highlight new vehicle coverage, and showcase the newest app features. Metra will show installers how these solutions can increase sales in the showroom and decrease time in the bay. Attendees will learn how to use and set up Axxess DSPs through the app for complete tuning control and when to use the DSP "Lite" versus "X" solutions. This training will also explain how to use the different types of applications offered within the AXDSP line, including CAN-based systems, new A2B systems, MOST25, and MOST50 vehicle technology.
"New Accessories for Jeep® Wrangler and Gladiator" on Friday, August 26 at 3:00 PM CST
Installers will learn how to upgrade the look and sound system of the latest Jeep® models using Metra's newest accessories designed for Jeep® Wrangler JL and Gladiator JT models. This session will go over installing the Metra RGB lighting kit with plug-n-play connections and expandable Heise lighting options. It will also showcase Metra's Talon Attack™ replacement grille, amplifier installation kits, and new accessory harnesses that make adding aftermarket lighting even easier for installers.
"Saddle Tramp Audio Upgrades for Harley-Davidson® Motorcycles," Saturday, August 27 at 4:15 PM CST
Metra makes it easy to upgrade the audio system in Harley-Davidson® motorcycles with Saddle Tramp's newest products. Learn more about DSP kits with built-in interfaces that reflash the OE radio and give installers full tuning control from the palm of their hand. This session will also introduce the new motorcycle accessories from Metra that will upgrade the music experience and provide easy integration using Metra's improved radio replacement kits and harnessing.
"New Vehicle Lighting Trends with Heise" on Saturday, August 27 at at 5:30 PM CST
Lighting upgrades are in demand and Metra's newest products from Heise deliver just what installers need to meet the latest trends in automotive lighting. Learn about the new and improved Heise lightbars and cube lights, projector series LED bulbs, new wheel lights, RGB and RGBW underglow kits, and the popular third brake light designed for the new 2021 Ford® Bronco. This training session includes valuable tips for selling and installing these new LED lighting solutions from Heise.
"Advanced Integration Made Easy with Axxess and Metra" on Sunday, August 28 at 10:45 AM CST
Attendees will learn about the newest solutions from Axxess and Metra that make vehicle integration easy, even with some of the notoriously complex vehicle systems. This training session gives in-depth installation information for Metra's AXPIO integration kits for Pioneer® receivers, Metra's latest TurboTouch® dash kits, and new Axxess interfaces hitting the market.
Metra's customers can register for the KnowledgeFest event at no cost using Metra's VIP code, available by request from their sales representative. Once registered for the event, attendees will also need to register online at KnowledgeFest.org for each training session they will attend. Metra will be at booth #711 from August 26-28 at the Kay Bailey Hutchinson Convention Center in Dallas, TX. See additional details about the show, produced by the Mobile Electronics Association (MEA), at KnowledgeFest.org.
About Metra Electronics®
At Metra, 12volt installation and integration is our passion. We strive to continuously offer the highest quality products to meet the fluctuating technological challenges of the automotive world. We actively listen to our customers' requests and invest resources in developing the highest quality dash kit and harness solutions. We make dash kits for more vehicle applications than anyone else in the world. That's why we've been known as "The Installer's Choice" ® for more than 75 years. Our other brands include: Axxess®, T-SPEC®, The Install Bay®, Heise LED Lighting Systems®, iBEAM Vehicle Safety Systems®, Shuriken High Performance Batteries®, Raptor®, Ballistic®, AmmoTenna®, Metra PowerSports®, Saddle Tramp®, Metra Marine® and Daytona Lights®. Metra's expertise in connectivity solutions is also applied to its division of premium AV and surveillance products from MetraAV™. For ordering information and pricing, visit Metra Electronics online at MetraOnline.com or call 386-257-2956.